DESIGN
Imagination in combination with our many years of experience, expressed in graphic detail, we can offer every aspect of landscape architecture, be it an intimate courtyard or a grand estate.
Design services $90.00/hr
Consultation $120.00/hr
*plus expenses

"Landscape Design is the establishment of relationships between buildings, surfacing, and other outdoor construction, earth, rock forms, bodies of water, plants, open space, and the general form and character of the landscape; but with special primary emphasis on the human content, the relation between people, and three -dimensional outdoor space quantitatively and qualitatively. " -Brenda Colvin

REMODELING AND REFURBISHING
Plants can get old and out of scale over a period of time. Not only is your home less attractive but security is diminished by the cover of overgrown shrubs. We can remodel or refurbish to give your home a fresh new look.
LANDSCAPE PLANNING FOR COMFORT AND ENERGY CONSERVATION
Natural elements such as landforms, vegetation, and site orientation can effect one's home or business climatic conditions. A combination of these elements can help with energy conservation to even a greater degree.
WATER FEATURES
Fountain and garden ponds can transform a space. The magic element of water, especially with a well-designed water feature, can add beauty and interest to your environment. Fountains or waterfalls can become a wonderful centerpiece to you garden.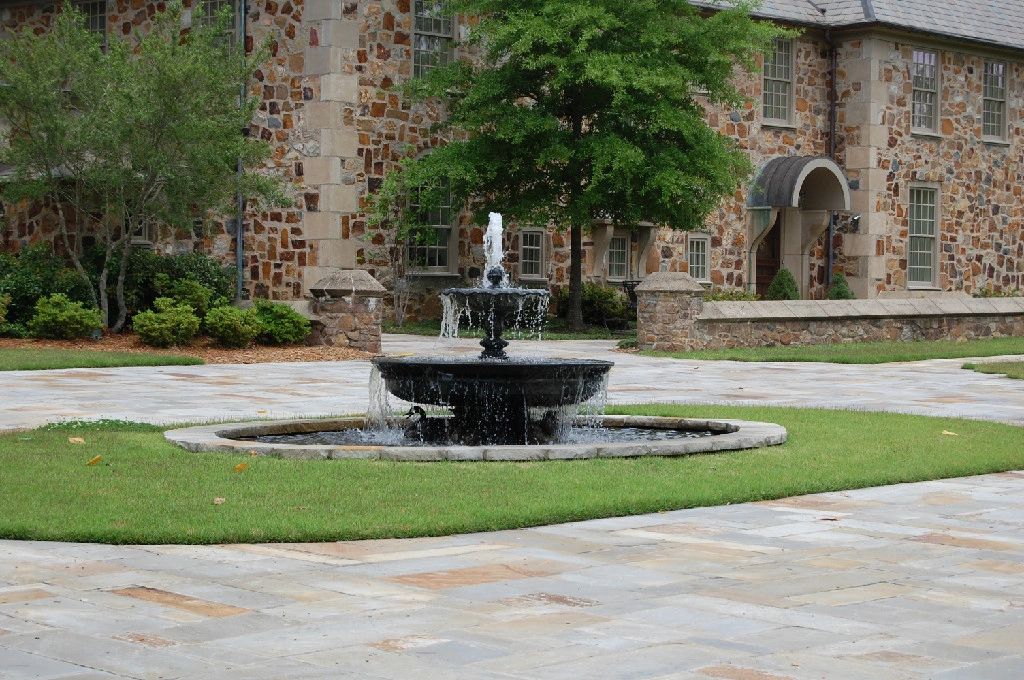 SWIMMING POOLS

Our philosophy is that a swimming pool should be a garden pool that one can swim in, rather than a concrete rectangle that overpowers the setting. Let us design a pool that is a harmonious part of the overall composition.
PLUNGE POOLS
Ideal for condominium courtyards or for just cooling off, these small pools offer low maintenance and operating costs while adding to the beauty, enjoyment, and value of your home.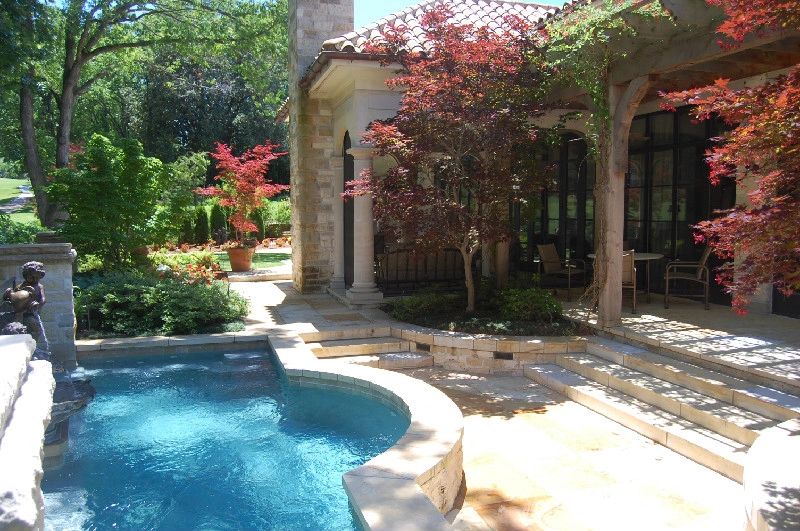 GAZEBOS AND TRELLISES
As a focal point or a functional shelter, gazebos or trellises add an architectural element to the landscape.
POTS AND FURNITURE
Create an outdoor room with pots or garden furniture. Many options are available to accent your outdoor space and make your garden inviting.
LANDSCAPE LIGHTING
Extend the use of the garden at night with planned lighting. Illuminate walks, patios, or entries, as well as plantings and water features.